Grants & Awards
2016 MAITC Outstanding Teacher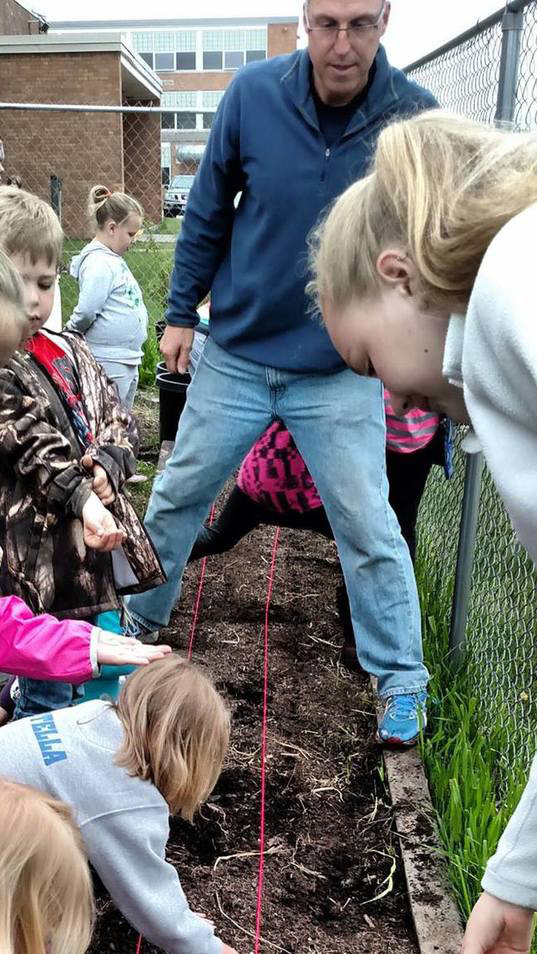 Mr. Tom Frericks
Tom Frericks, a 5th grade teacher at William Kelley Elementary School in Silver Bay, MN, has been awarded the Minnesota Agriculture in the Classroom (MAITC) 2016 Outstanding Teacher Award. The award is given annually to a Minnesota K-12 teacher who exemplifies excellence in the classroom and a passion for teaching agriculture. Frericks will receive a $500 stipend and up to $1,500 in expenses to attend the 2016 National Agriculture in the Classroom Conference at Phoenix, AZ, in June. This annual award is sponsored by the MAITC Foundation.
As the school garden coordinator at William Kelley Elementary, Frericks effectively incorporates food and agriculture concepts into core subjects such as science, social studies, nutrition and environmental education. He uses the 40-bed terraced garden, garage garden, strawberry and raspberry patches, apple and plum orchards located on school grounds, as well as the nearby Bird Hill School Forest, to teach the state curricular standards and provide his students firsthand experience in growing food.
Outdoor learning opportunities, cultural connections, and the science of growing and harvesting local foods are important because Frericks believes students are better able to understand new concepts when they are taught in a real world setting.
"Tom's efforts to include agriculture into his 5th grade curriculum are amazing!" says MAITC Education Specialist Sue Knott. "The opportunities he is giving his students to apply core curricular concepts in the school garden is not only building agricultural literacy, but he is also empowering these students to be positive and active members of society."
---
Past Winners