Programs & events
Virtual Field Trip Series
Upcoming Virtual Field Trips
Virtual Field Trip to Turkey Farm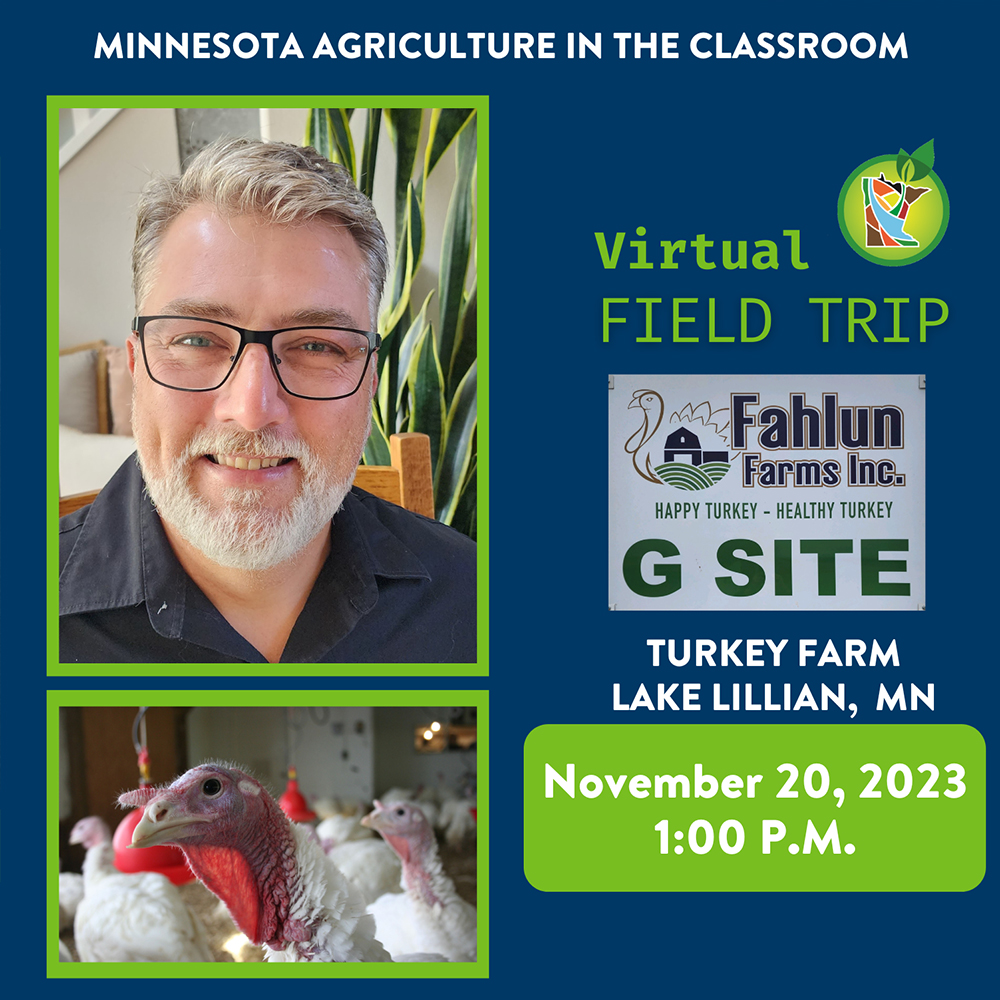 Monday, November 20, 2023 at 1:00 p.m.
On this virtual field trip, you'll meet Jake Vlaminck, a Minnesota turkey farmer and get to see his turkey farm, learn all about how turkeys are cared for, what they eat, where they live, and how turkey farmers care for their birds. This 30-minute virtual field trip is targeted for K-5 students.
This virtual field trip will also be streamed live on YouTube and a recording will be available for later viewing.
Please contact keri.sidle@state.mn.us with any questions.
Past Virtual Field Trips