Programs & events
Virtual Field Trip Series
Upcoming Virtual Field Trips
Virtual Field Trip to Clear Spring Farm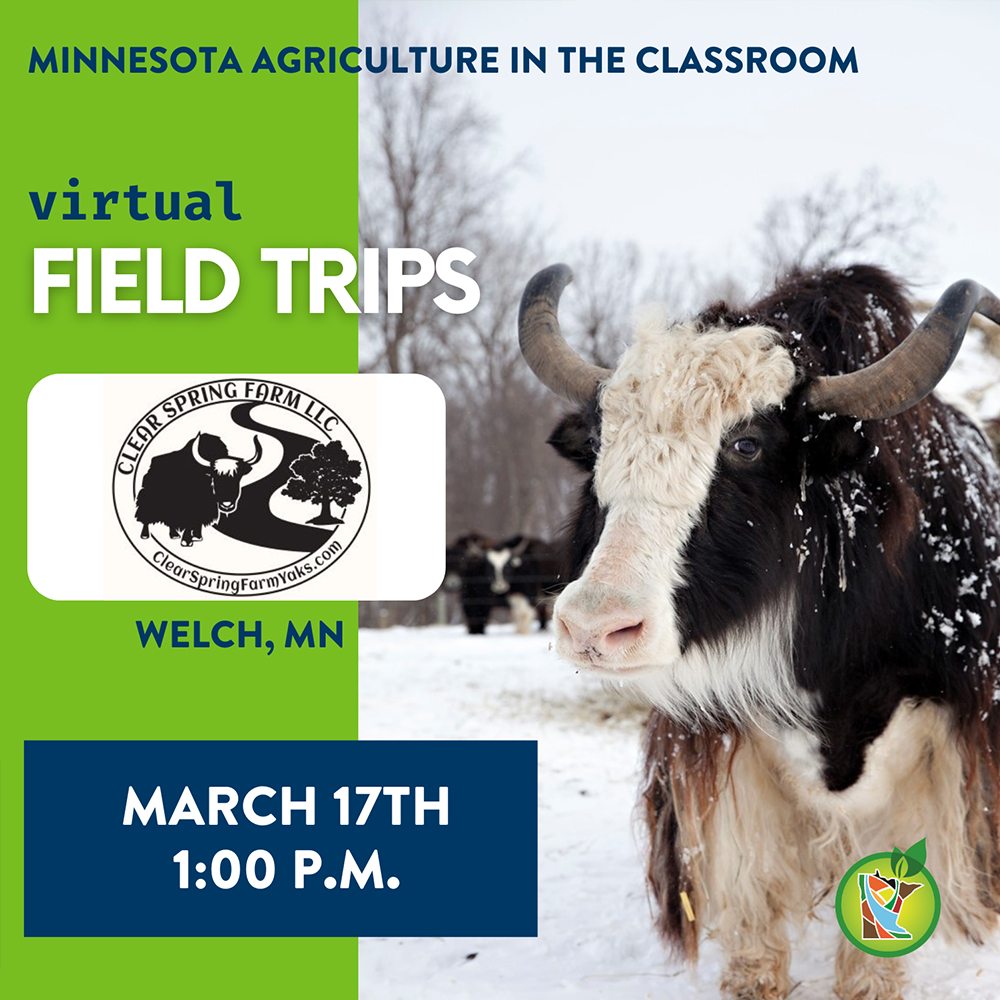 Friday, March 17, 2023 at 1:00 p.m.
Welch, MN
Do you know what a yak is? Have you ever seen a baby yak? On this tour we will learn all about yaks with Melodee Smith from Clear Spring Farm. Students will discover how she takes care of the yak, why she raises yak and how yak fiber is harvested to make yarn. This virtual field trip will last 30 minutes and is targeted to K-5 students.
This virtual field trip will also be streamed live on YouTube and a recording will be available for later viewing.
Please contact keri.sidle@state.mn.us with additional questions.
Past Virtual Field Trips