About Us
Meet the Staff
Farm Camp
Ann Vote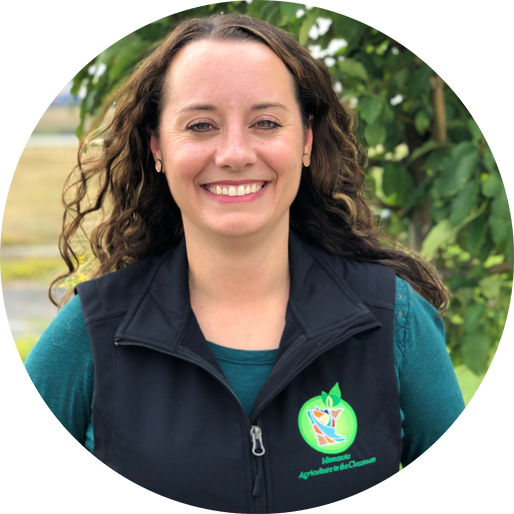 Farm Camp Program Director
Email | 507-381-1425
Ann Vote grew up with a passion to teach and serve! She graduated from Minnesota State University, Mankato with a bachelor's degree in Social Studies education. Instead of rote-memorization, it was Ann's mission to engage students in the story of our nation's history and engage them in their learning.
During her teaching career at Cedar Mountain High School in Morgan, MN, Ann also enjoyed directing summer programs for kids. Ann headed out east for 4 summers to provide programming for campers in New Hampshire at Camp Robindel. She enjoyed the fast pace of the 7-week summer camp and loved organizing the daily camp schedule. From 2013-2017, Ann served as the Explorer Program Director of the Minnesota Valley History Learning Center that educated students on their local history, geography, and agriculture.
With her passion to connect students to hands-on learning and her professional skills picked up through many leadership positions, Ann has joined the Minnesota Agriculture in the Classroom Foundation's team as the Farm Camp Program Director.
"I love that I get to help educators create a customized, interactive experience for their students. I know how busy teaching can be and to be the person who gets to partner with educators to make real-life connections to their content is incredible. I believe true learning takes place when students experience something for themselves and Farm Camp allows them to do just that!"
Interested in learning more about Farm Camp?
Check out the
Farm Camp website
to get started today!