About Us
Meet the Staff
Regional Ag Curriculum Specialists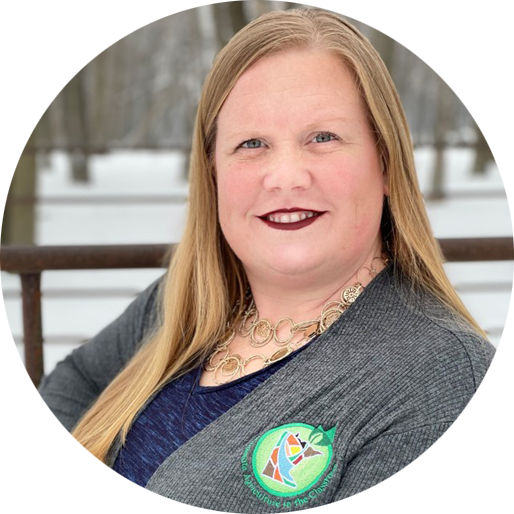 Sarah Kuschel
Regional Ag Curriculum Specialist
Northern MN
Email | 218-929-7850
Sarah and her husband Miles are cattle ranchers in north central Minnesota. They use rotational grazing to provide forage for the cattle and produce much of their own hay. Horses play an integral part on the ranch as well.
A Sebeka High School graduate, Sarah attended Central Lakes College and graduated with an Administrative Support Degree. She has served various roles within the Cass Co. Farm Bureau, the MN Young Farmer & Ranchers Committee, American Farm Bureau Young Farmers and Ranchers Committee, Nimrod Scholarship Pageant Coordinator, Community Hall Board, Township Fire Warden and Sebeka FFA Alumni Board. Sarah volunteers for 4-H, FFA and Second Harvest Heartland, among others, but her favorite volunteer time is spent visiting classrooms sharing the story of agriculture.
Sarah and Miles have three children and they sincerely enjoy ranching together as a family and maintain an active life both on and off the ranch. The Kuschels believe in agriculture and what it provides to all of us every day. Rocking K Ranch is run on the traditions of yesterday while implementing tomorrow's technology. As Sarah and Miles raise the fourth generation on the ranch, they work to ensure that the next generation will have these same opportunities on this land.